How Influencer Marketing can Improve Your Fitness Company's Results
Influencer marketing is a powerful force in any industry where the weight of one person's experiences affect perceptions of other potential customers. Fitness marketing is served well when it leverages recognized industry influencers that help you attract new customers for your business.
The following is a look at insights, strategies and tips for effectively using influencers in fitness marketing.
The Power of the Peer
Regardless of how much money you invest in advertising, your message will not earn the same trust as a genuine peer recommendation. Seventy-eight percent of consumers trust recommendations received by peers.
If you promote a gym or workout program, for instance, accomplished people speaking about how your business helped them achieve success is powerful. Similarly, having prominent influencers discuss the role that nutritional programs and fitness gear play in their success is valuable. People wanting to experience similar results want to hear stories from peers they trust.
Creating Conversations
You can incorporate influencer testimonials into traditional ads, online messages or sponsored posts, but allowing consumers to engage them in conversations is more effective. For example, utilize an influencer in a Twitter chat or Facebook Live stream. Invite followers to pose questions and receive direct answers.
These live events often receive more recognition and attention. They also allow consumers to get responses to real issues that could impede their purchase decision.
Tell Ongoing Stories
It is rare that one social message or sponsored ad will impact a consumer. However, when influencers tell stories over time, the cumulative effect can lead to interest and conversions.
On Facebook, for instance, an influencer may post messages about recent workouts, nutritional routines and other fitness-related activities. Over time, the messages should project the experiences of the influencer while tying into your fitness marketing objectives.
Emphasis Visuals and Videos
Words matter, but images and videos are far more influential to consumers. Rely on your influencers to share images of their workouts or fitness activities, and to post videos discussing their experiences and showing their use of a product.
Visuals and videos provide evidence that strengthens the impact of your message. It also helps consumers get a better sense of how they would interact with your brand. Along with other platforms, Instagram and Snapchat are particularly useful in influencer fitness marketing because of their focus on images and short videos.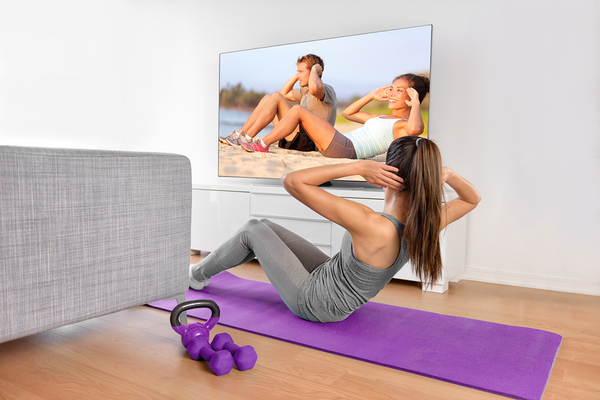 Conclusion
Peers are a powerful force in fitness marketing. Ask influencers in your industry to participate in your program by telling stores, engaging in live events, and sharing images and videos with followers.
Response Mine Interactive can help you optimize your influencer programs within fitness marketing. Just contact our Director of New Business Development, Amanda Sparks to get started.
 Want more tips on health and fitness marketing? Sign up for our monthly newsletter.