The Power of Personality in Your Healthcare Marketing
The ability to project a side of your company's personality is one of the greatest strengths of social media. By developing a cohesive strategy across all channels, you can give people a strong picture as to the experiences your firm offers.
The following is a look at the value of showing personality, particularly on social media, within your healthcare marketing.
Tell a Consistent Story
People respond to social messages that are genuine. By naturally infusing your personality into your message strategy, you can tell a consistent and cohesive brand story.
Consider efforts to build a personal relationship. It is easier to get close to and respond favorably to someone who is genuine. In the same way, firms are more apt to generate positive reactions in healthcare marketing with messages that genuinely reflect the culture on a daily basis.
Make People Comfortable
Like other service-based businesses, the experience patients receive at a medical practice or home-based service is driven by your people. The medical professionals and other staff interact with patients, and impact whether they feel cared for and valued.
Incorporating pictures and comments from your team is one of the most powerful ways to infuse personality in healthcare marketing. Seeing smiling, happy workers contributes to the feelings of comfort people want when dealing with challenging medical issues.
Highlight Individuals
Telling the stories of individual people within your practice makes your business more human. People begin to recognize that your healthcare facility isn't just a building with walls and medical equipment; it is a place where real people solve medical problems for other real people.
Short videos of professionals talking about what they do, or videos highlighting behind-the-scenes events at the practice are content examples. You could also post images of people at work and quick quotes where they express their personal feelings of pride in helping patients.
Show Your Expertise
In addition to the fun and friendly aspects of your firm's personality, you also want to demonstrate expertise. After all, as much as patients want to feel comfortable in the culture, they also want confidence that their health issue is going to be resolved by experts.
Social posts with advice and tips show that you care, and allow you to demonstrate expertise. You could also highlight accomplishments of the practice or individual medical professionals within posts.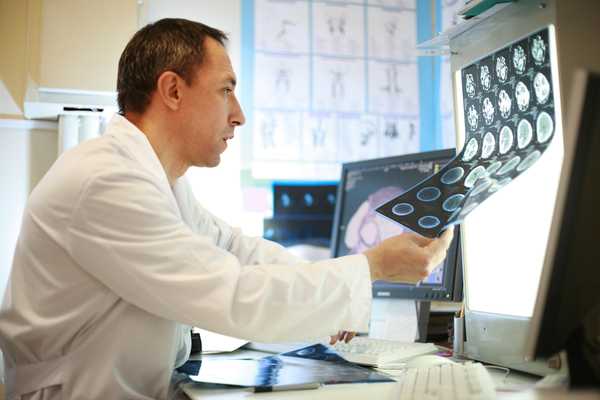 Conclusion
Bedside manner is as important to the patient experience as the quality of care provided. Patients can normally get a sense for the expert services you offer by reading the content of your website and other articles. However, it is more challenging to demonstrate bedside manner. Thus, utilizing your healthcare marketing to project personality can provide the impetus for a decision to seek care.
Response Mine Interactive has expertise in helping medical firms infuse personality in healthcare marketing. Contact our Director of New Business Development, Amanda Sparks to get started today.