How to Use Snapchat Filters in Healthcare Marketing
Few branding features are better married to a promotional platform than filters are to Snapchat. In fact, you could argue that the use of Snapchat filters for branding is one of the most compelling marketing trends across all social channels at this point.
The following is a look at key benefits of Snapchat filters and how you can use them for healthcare marketing.
Filter Basics
A Snapchat filter is a logo, image or other background design scheme that users can apply to a selfie or video before posting. Despite their simplicity, filters generate big bucks for Snapchat, with eMarketer projecting companies to invest over $1 billion in sponsored brand filters in 2017.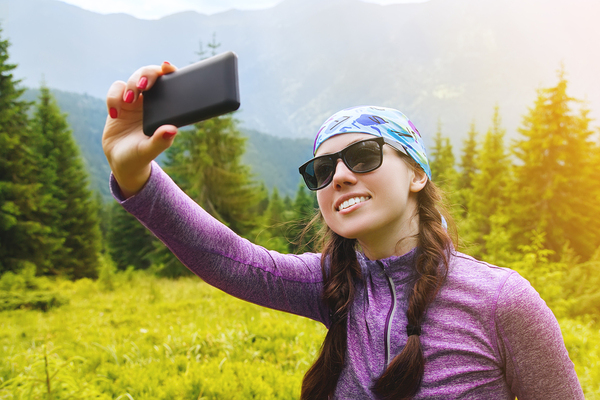 Matching your filter to the interests of your target market is important to branding success.
Snapchat Filter Benefits
A filter allows your brand to embed a symbol or recognized design concept into images that users share with friends. The core audience on Snapchat is 13 to 24, so a filter that becomes popular can gain a lot of exposure. You can target particular profiles based on a variety of geographic and demographic options. A recent Marketing Week article reported that Nationwide believed a successful geo-targeted filter was as powerful for a brand as a 90-second television commercial.
Authenticity and user interests are prominent branding benefits of Snapchat filters as well. Rarely do companies execute promotional strategies in which targeted prospects intentionally share branded content with others. Popularity could lead to a viral effect as well.
Success in Healthcare Marketing
Many of the top Snapchat filter success stories revolve around brands including themselves in social trends or delivering clever designs. On the surface, it appears much more difficult to leverage Snapchat filter's popularity for healthcare branding. However, creativity is your guide.
Consider the "I donated" stickers that people receive after giving blood. The sponsoring facility or practice could offer a filter with a donation-related background or expression, and users could then post a selfie soon after donation.
Create an interesting holiday-themed design and embed a small practice logo or brand information. A green background for St. Patrick's day or flowers and bright colors to welcome spring (is it still only February??) with your practice name in the corner is an example.
Think about the enthusiasm for cancer research, such as what is shown every October during breast cancer awareness month. If your services align with a cause like this, try a branded filter that allows survivors to support the cause or post a selfie after finish an awareness race or event.
Conclusion
Snapchat filters have become big business because they work. You get a chance to target a relatively young audience with branded messages that they can engage with and share. Your practice looks modern and you can improve your relatability with people who get to see images containing your filter.
For more insights on leveraging top social media branding features, sign up for Digital Download, the Top Digital Marketing Insights and news.